Much easier to get to the best view, with 1″ 11ga steel tubing ladders to top of 20′ and 40′ containers.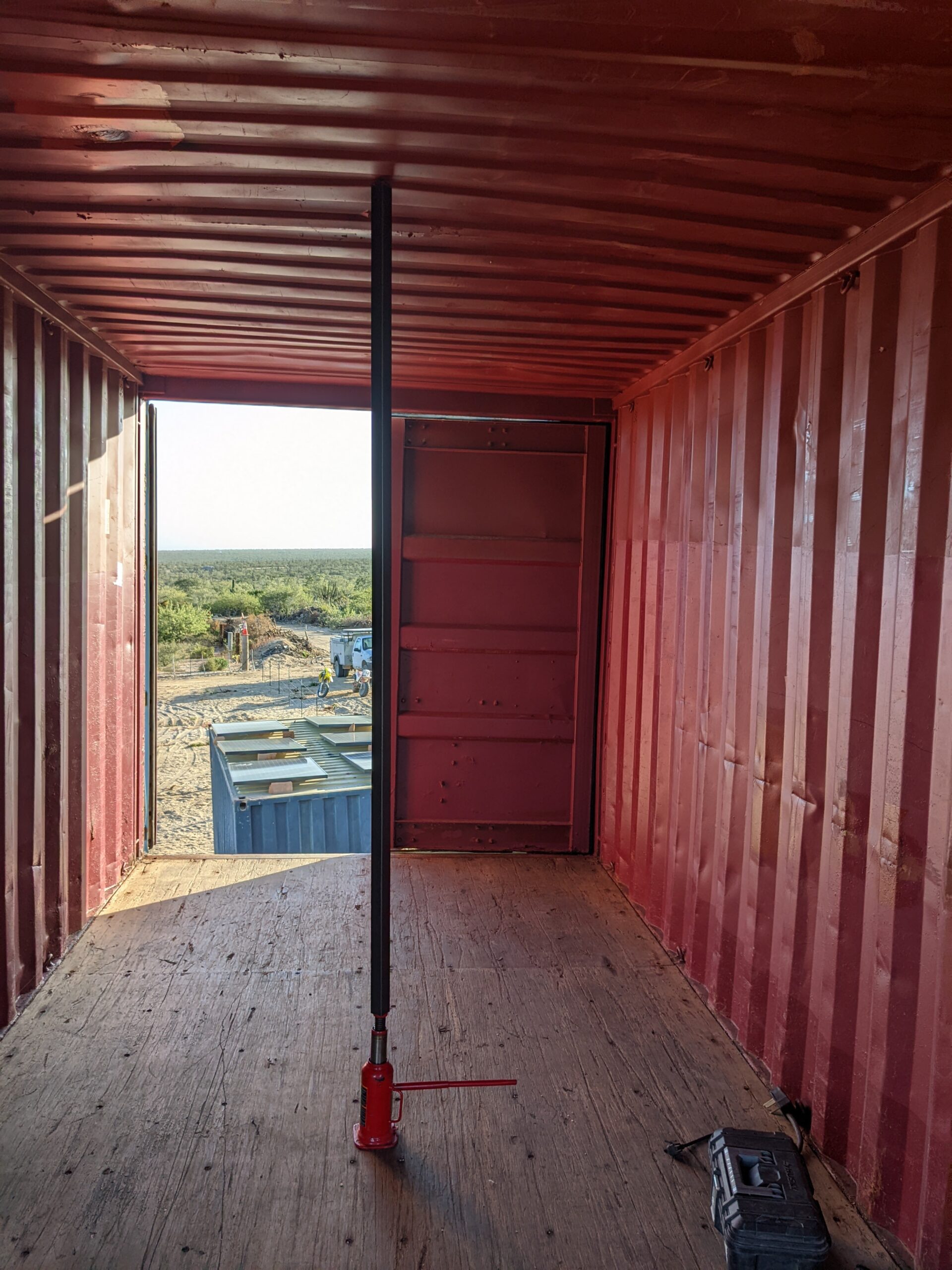 Trick from Tim A. for getting rid of container roof dents and even creating an outward curve: jack up middle with a jack + steel tube.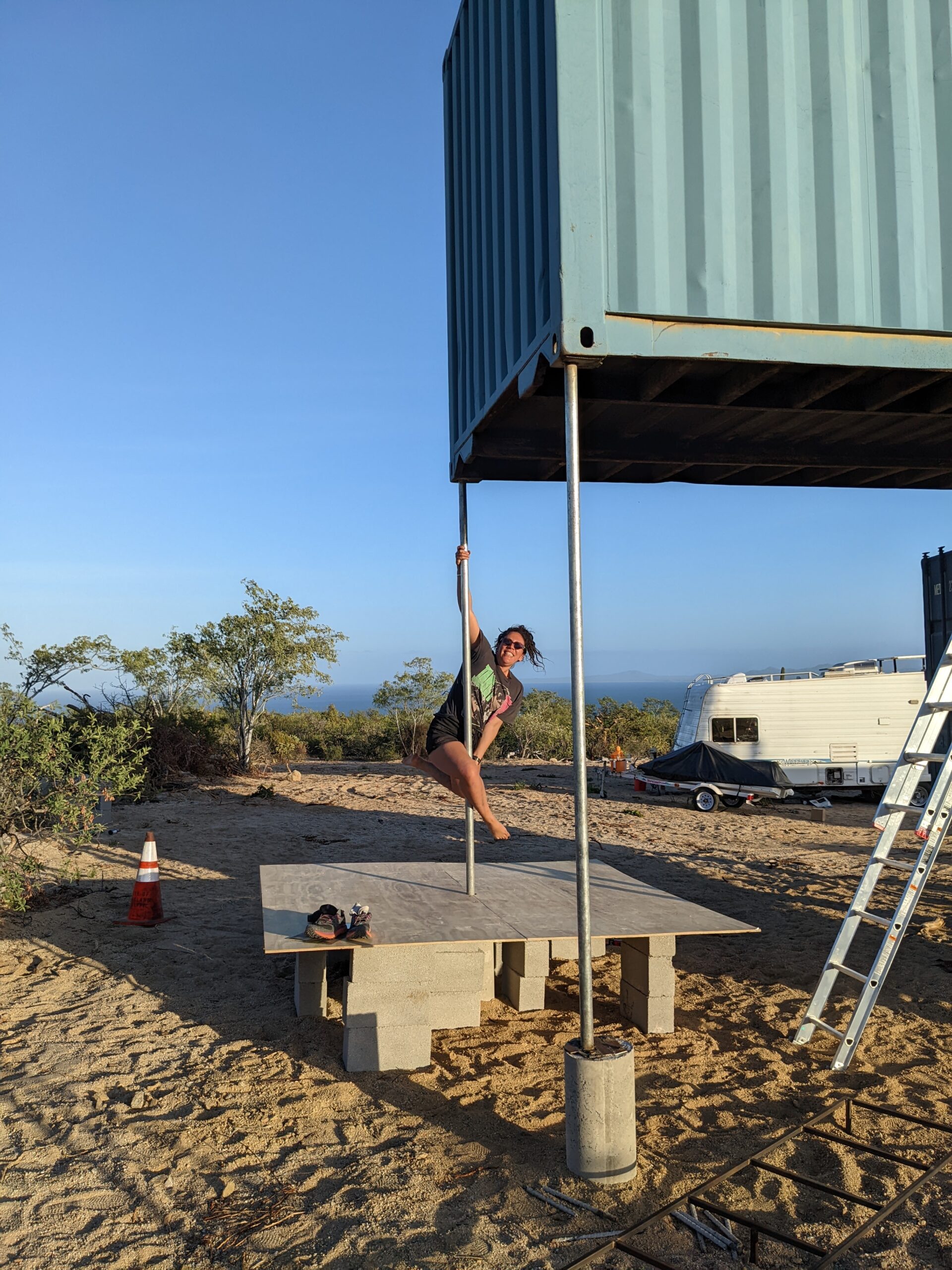 And, Kate made herself a pole-dancing stage!