I think I might have had too much caffeine this morning: Alexander's rolling fast and we hit 2 turkey vultures on the 20-mile drive to fish by the abandoned hotel. Hit as in they flew in front of Alexander and ended up very dead. Only other bird I know of hitting was a pigeon that flew into my leg while motorcycling in West Oakland. It fared much better than the turkey vultures.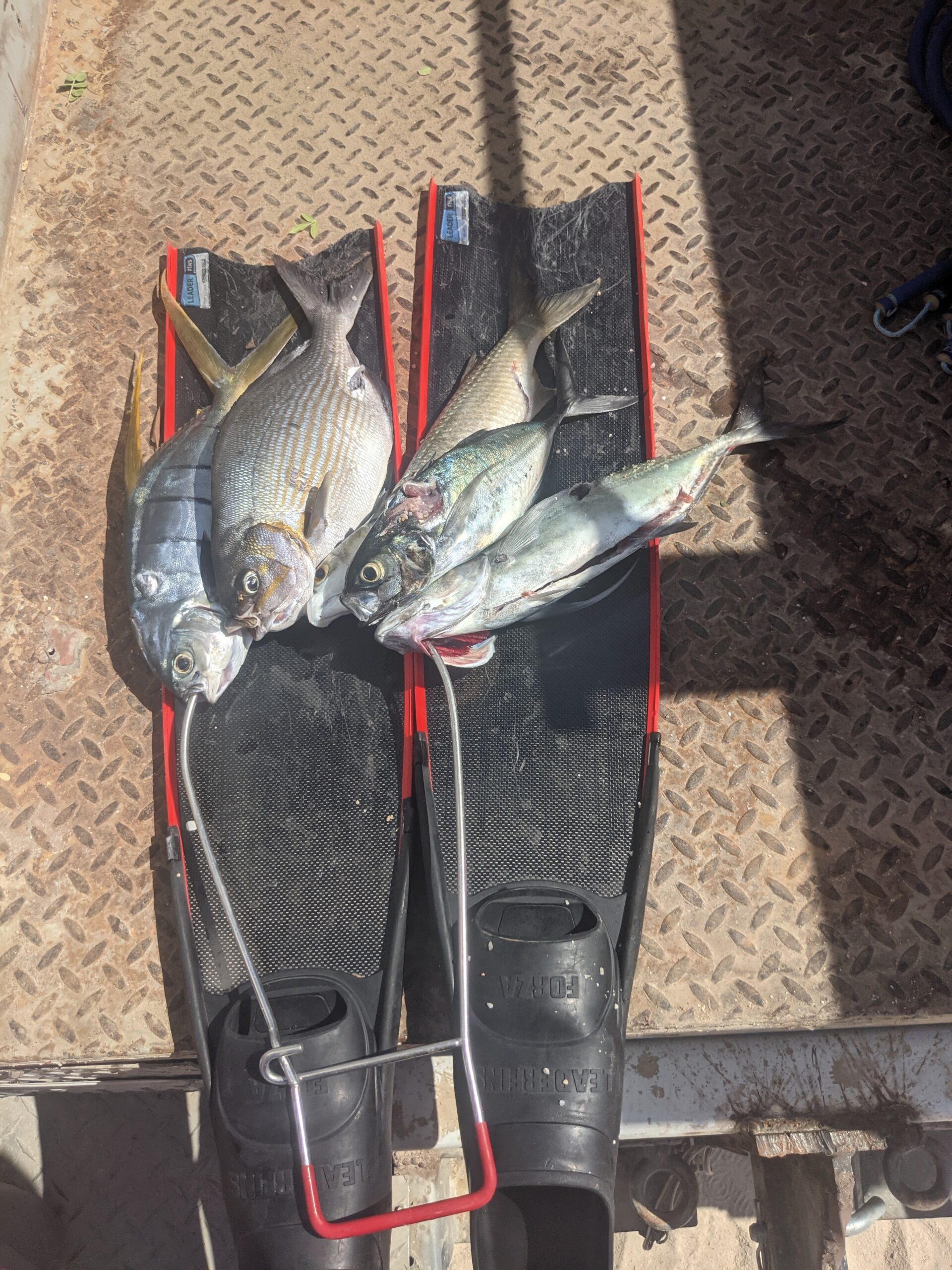 Pollyanna-ish, I take this as an indicator of my murder prowess and proceed to spear some decent fish.
AJ and Summer fly out, a quick visit to my proto-utopia by some new friends. I really enjoyed hanging out with them, and I suspect + hope they'll be back soon.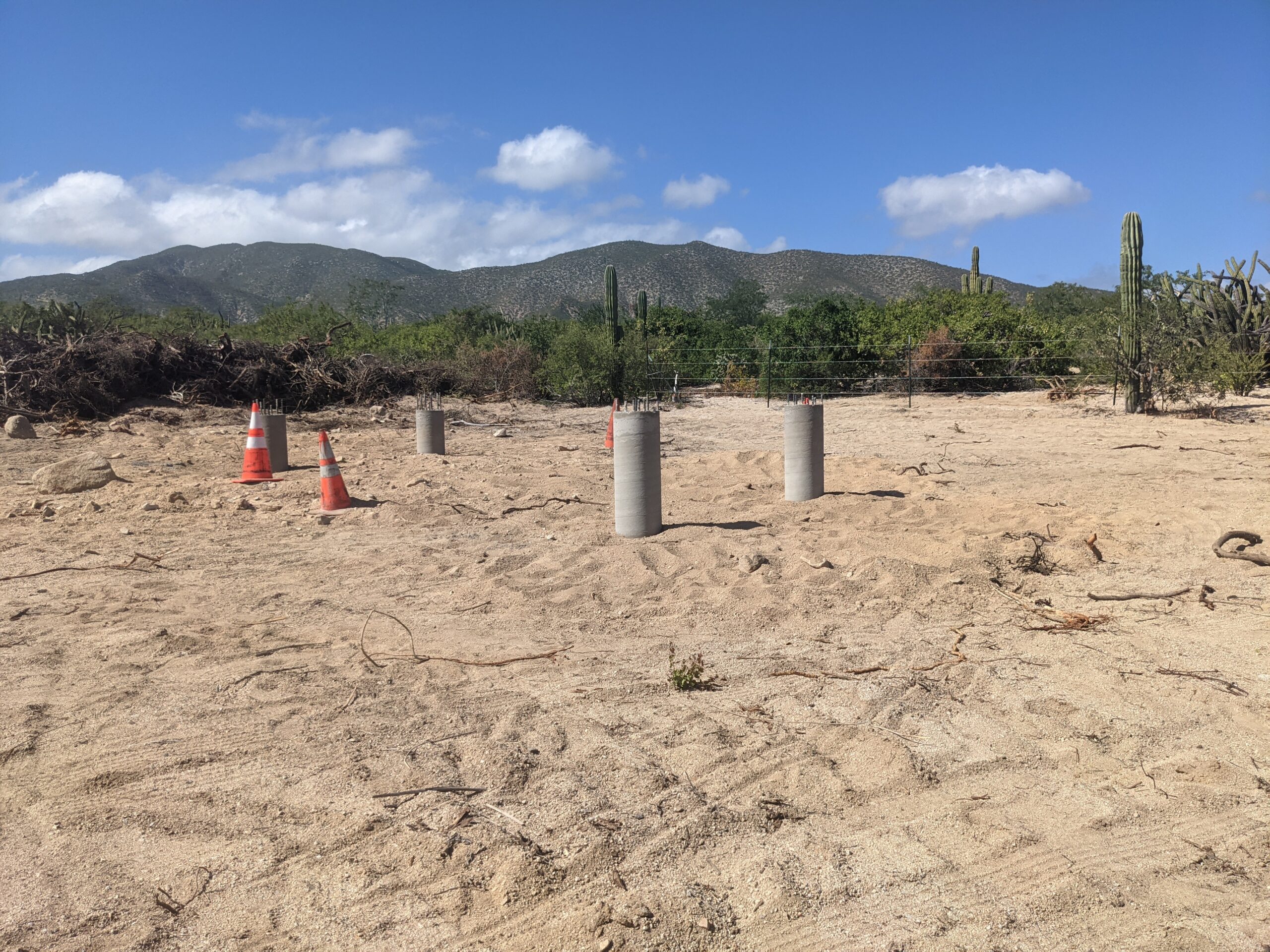 Foundation is done and paid for! Betin + his substantial team worked quickly, and this is a beefy cement + rebar set of pedestals. I like my "negotiate an added warranty rather than price reduction" tactic; time will tell how well it works Or, hopefully not: everything's perfect and never needs fixed. This is what usually happens, right?
Best news of day: lawyer informs me Aguas Termales container project is "postponed indefinitely." For future reference, she says the federal requirement is no development within 10 meters of high tide line. A nice and increasing buffer. Also, I'll pay her 1,000 pesos to research ownership of this crazy pagoda-looking Todos Santos abandoned house. At this price, I should add in the semi-abandoned hotel by this morning's fishing spot and Isla Cerralvo, too:)