"Build my batteries from scraps" better in theory than practice. Before bringing these here, I'd left them in a sweltering garage inside a squat in never-cold Bombay Beach. Before that, i tried to take them to bar none auctions; they wouldn't accept them. *Before that*, they sat in my warehouse for several years.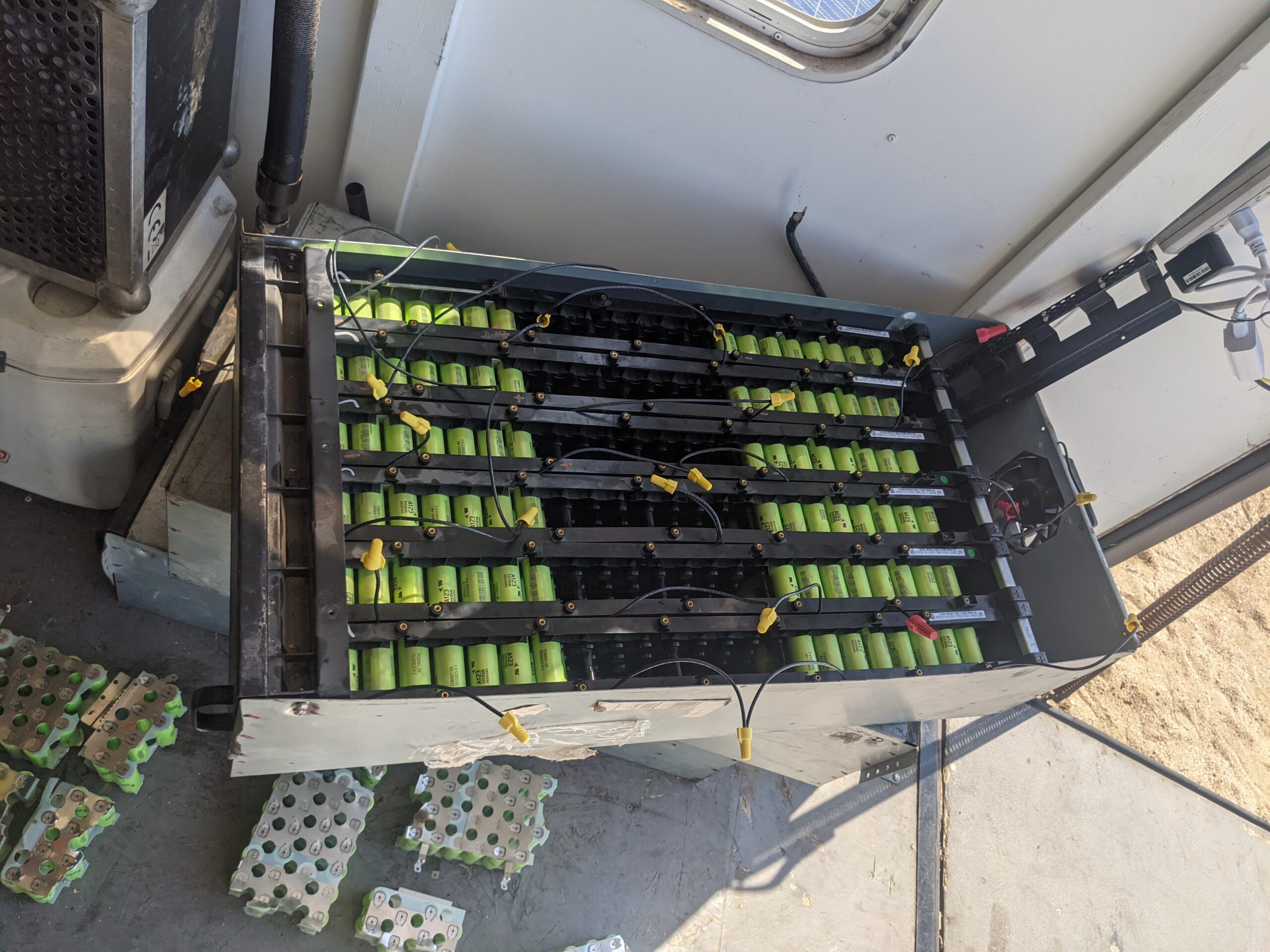 Maybe the primary power storage for your home is something on which you should spend some $ if you can, especially if locally available upgrades are slim to expensive… but, at least they look nice! I'm cautiously optimistic that this pack will last the night but not enough to try running my induction burner to cook dinner:)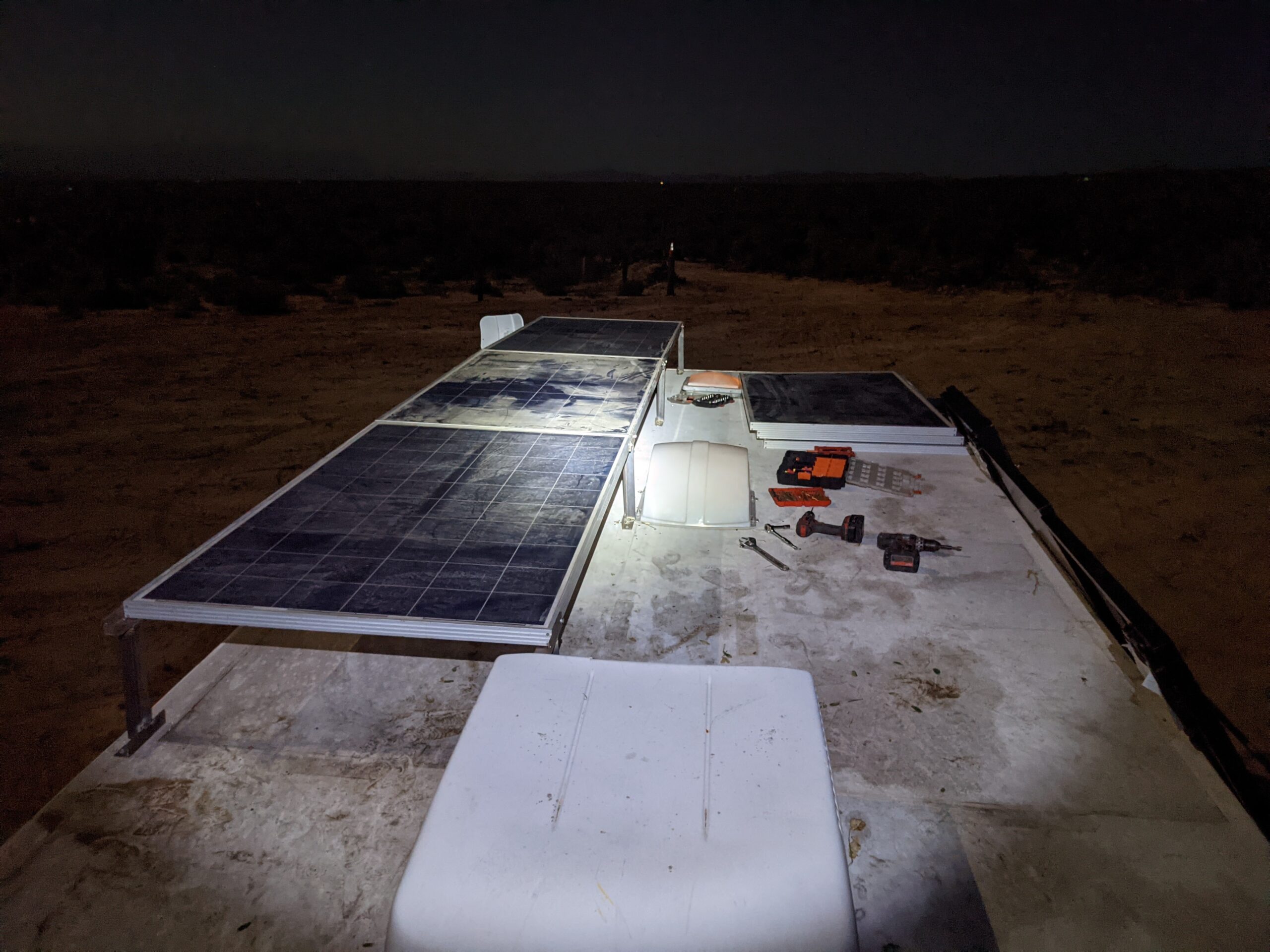 Night before full moon is a pleasant time to work on the rooftop solar. Welding brackets done and 3 of 6 panels mounted, I've got 3 panels to mount, wiring, and sealing + painting the roof to go. I'll call "unloading the other 26 panels from roof to ground" one of my lifting workouts for the week. 
I'm starting to enjoy this cooking-optional Indian food pouch dinner!