Craig arrives! He was going to fly into Cabo later, but for some stupid reason is such a great friend that he instead flew into San Diego to keep me company / from falling asleep on the drive down. Probably doesn't know what he's getting himself into…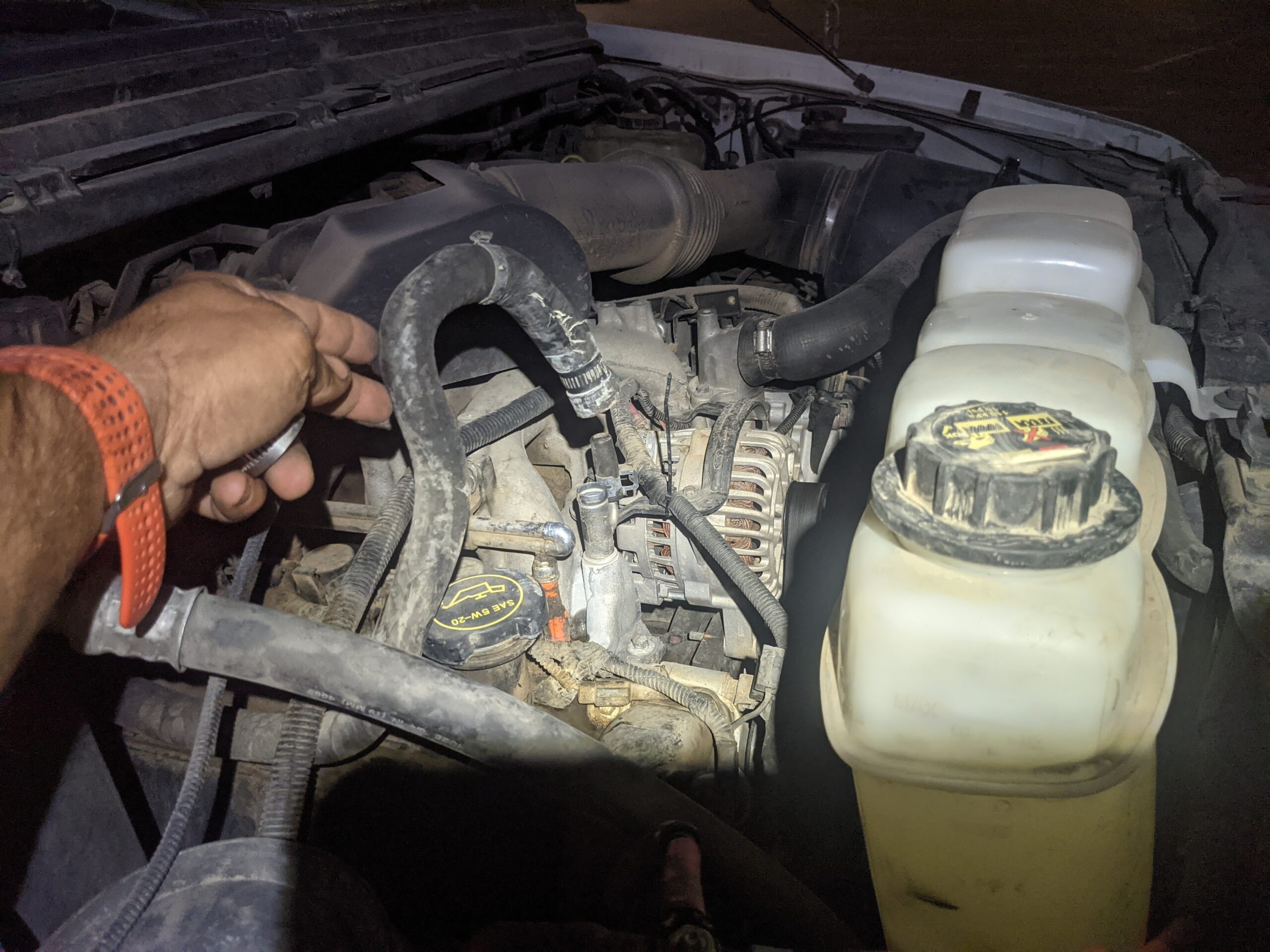 And immediately something goes wrong. While driving up an unexpected mountain range east of San Diego, some new light on Alexander (former Pac Bell bucket truck that's now my F450 dually 4×4 adventure mobile with 350k+ miles on it) indicates that we've got a problem. In case we didn't get the message, large quantities of smoke begin pouring from the hood.
Luckily, we get to bumblefuck gas station right before it closes. Tap water is close enough to coolant, right? A hose from what I'm pretty sure is the radiator has blown. Somehow, silicone tape with duct over it works well enough to get us to Bombay Beach around 1 in the morning. We celebrate by staying up too long and drinking more than enough beers.