It worked… once. My mid-handle Riffe speargun is my favorite, even more than the one I built from a kit. However, the slip tip broke. I fixed it several times, but now it's close to irreparable. For the spearos out there: ring over spear shaft retaining tip has cracked twice, tip consistently bends at thinnest point where cable is attached, and screw-on base's endpoint broke off. Non-spearos: there's 3 essential parts, and all are severely damaged.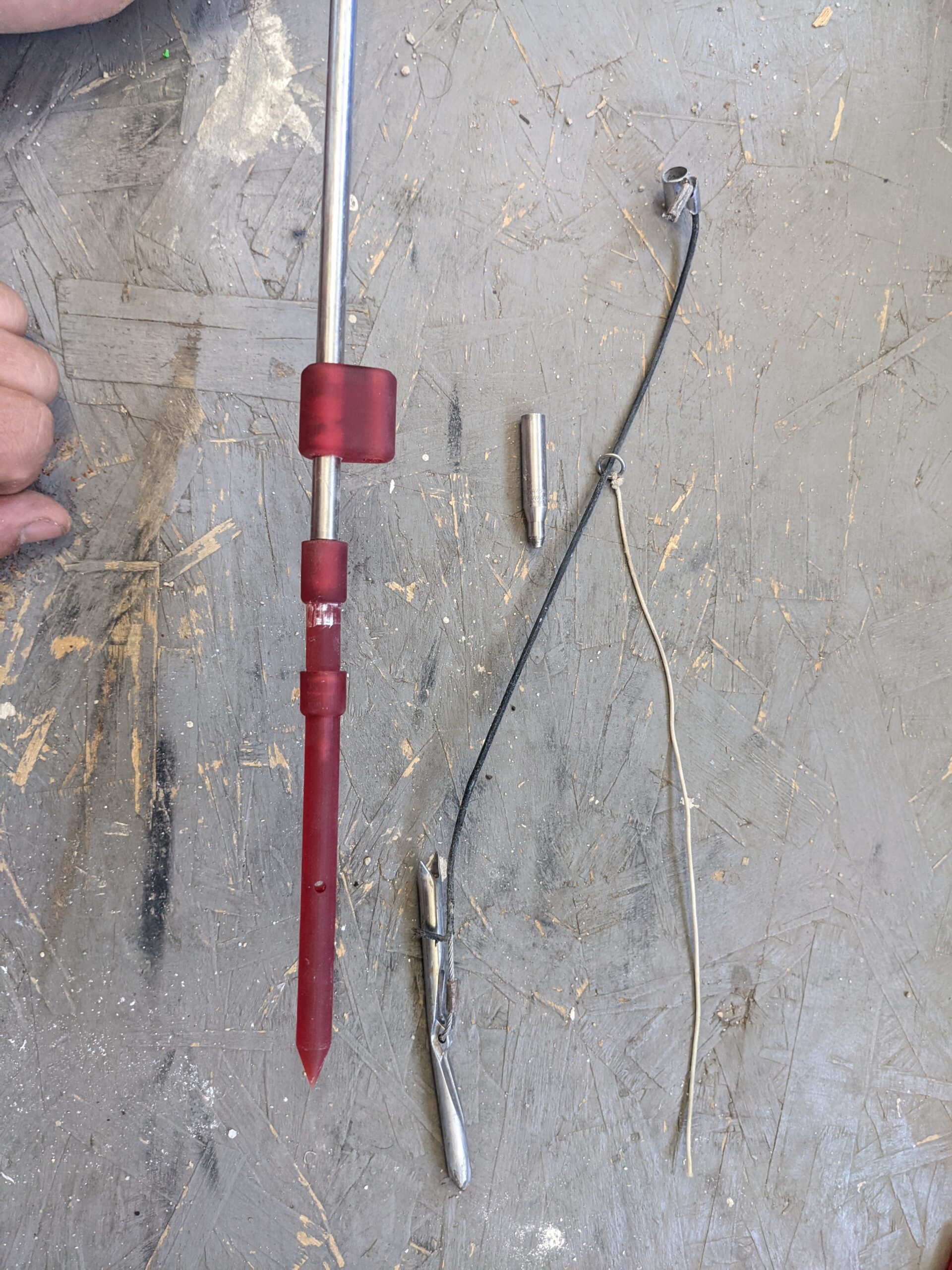 Here's the resin 3d-printed replacement, alongside original.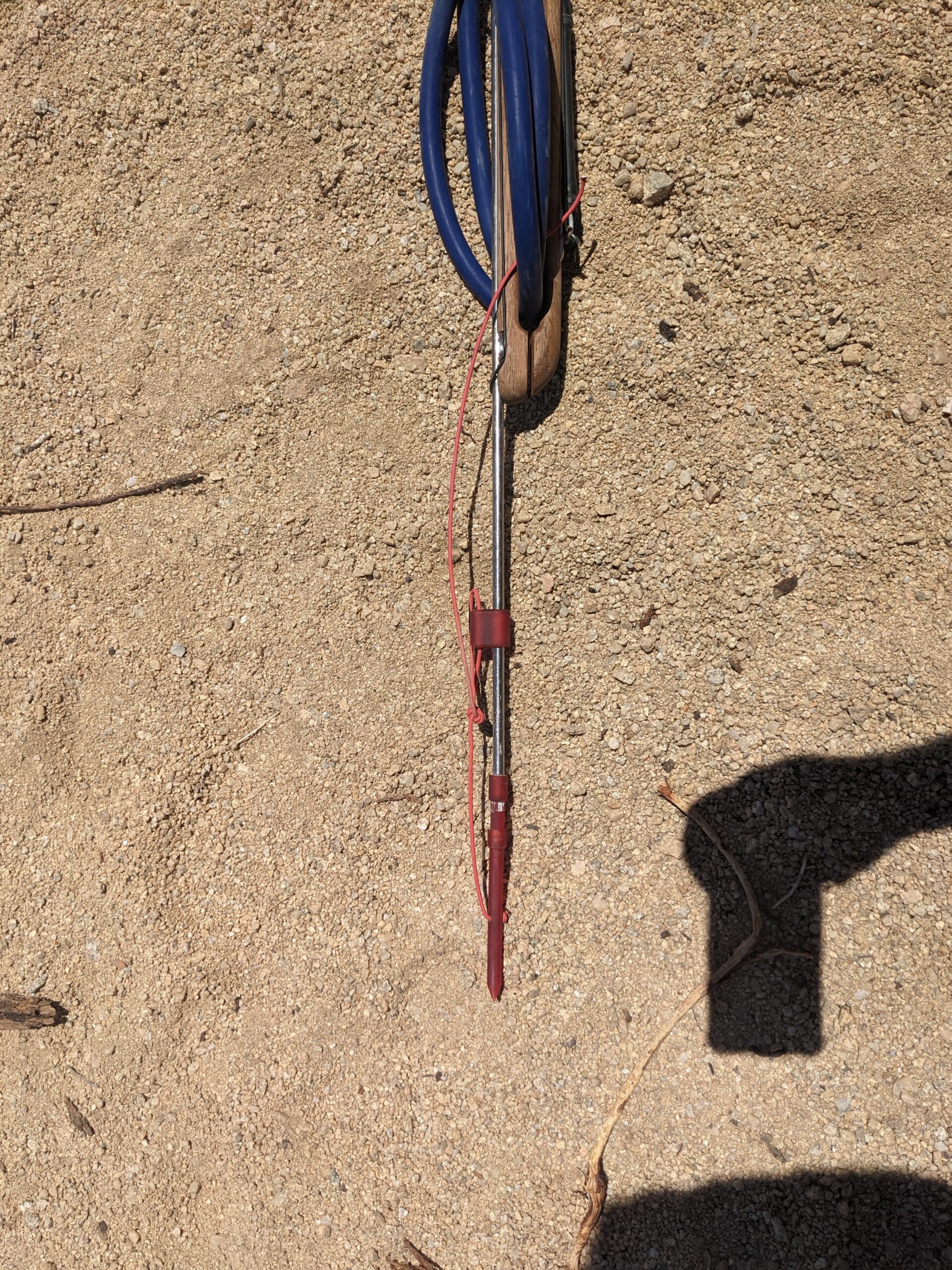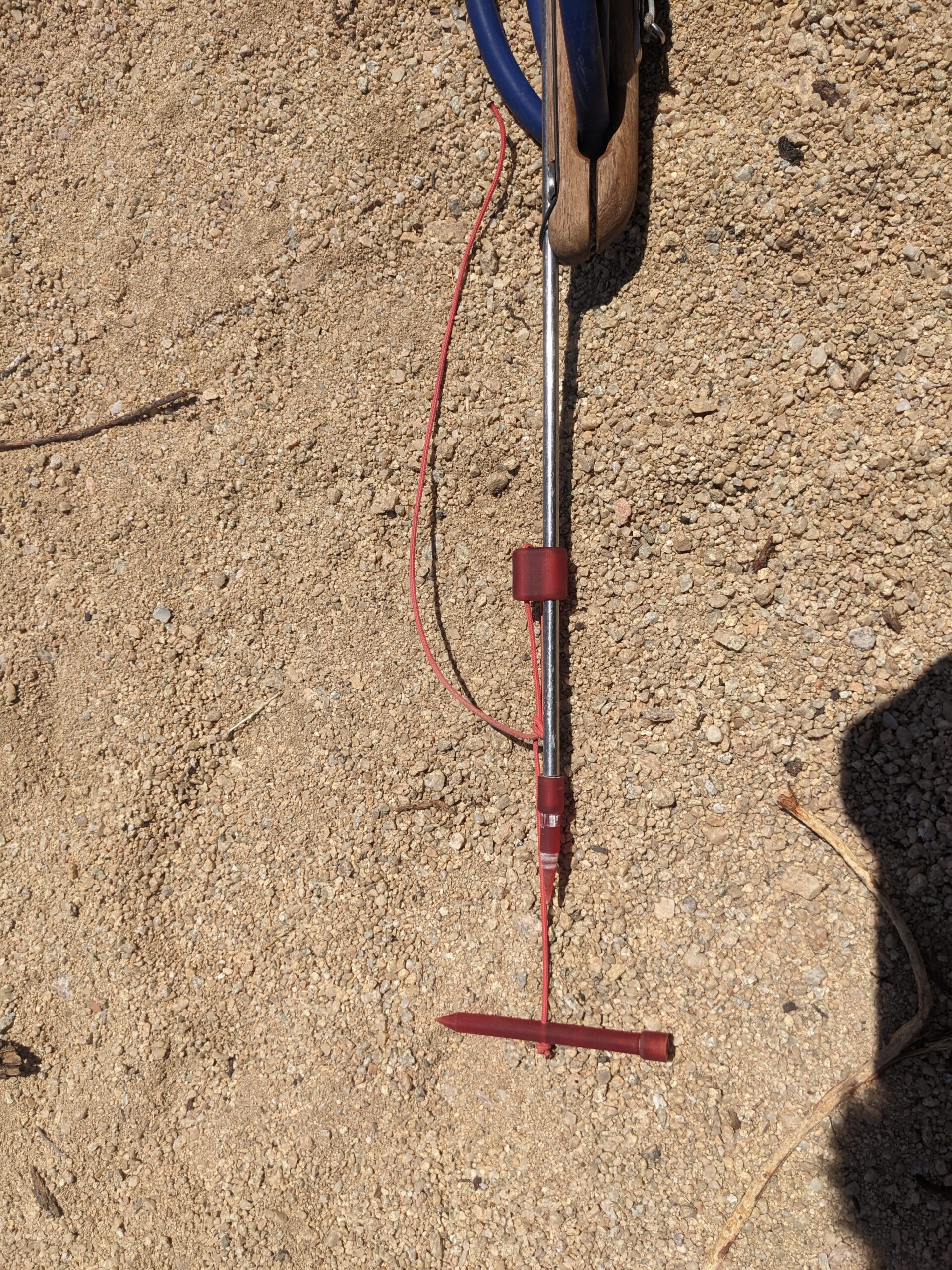 Nice and rigged up. The rope is from defunct kites.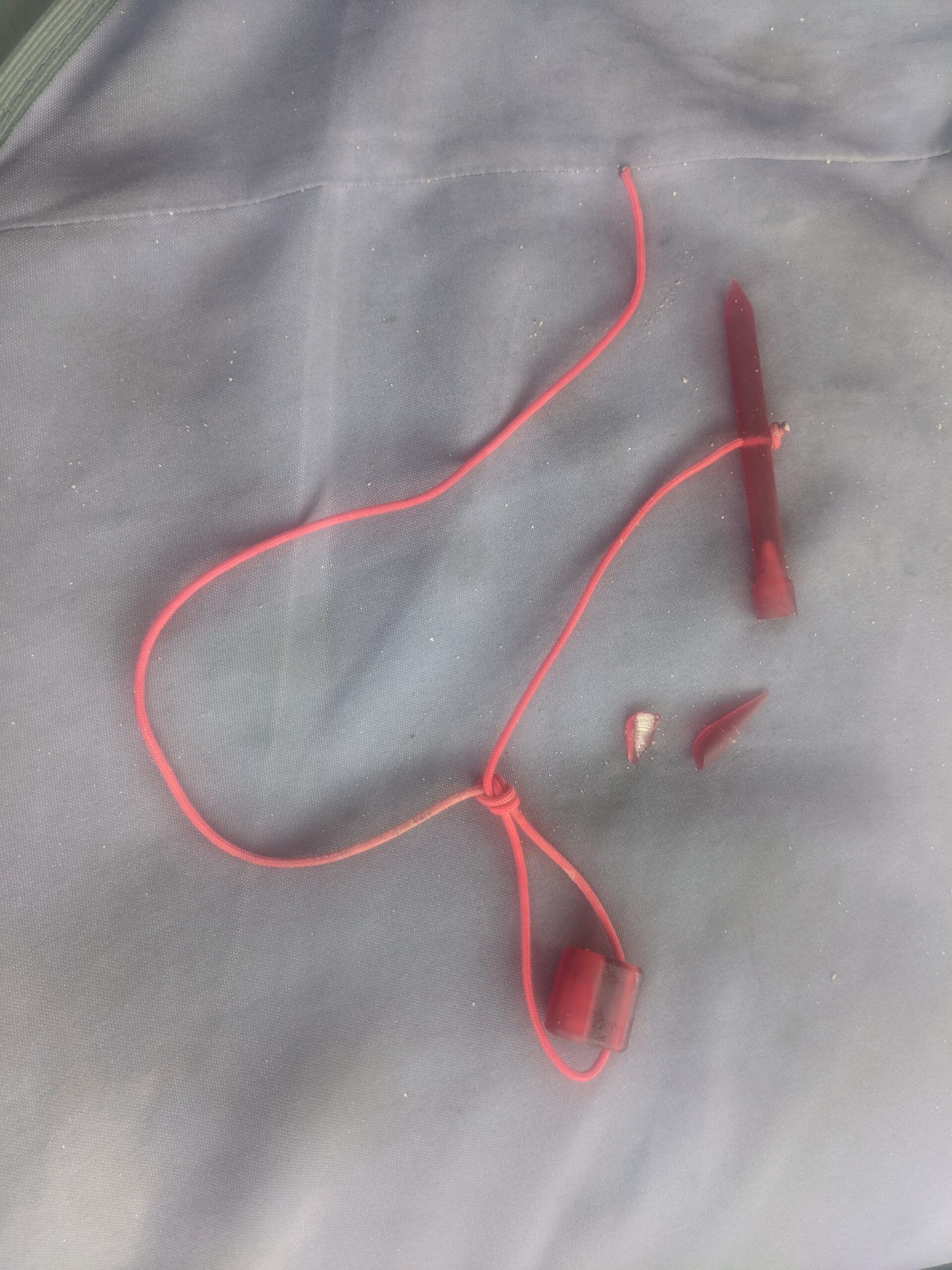 And after 1 firing. The fish was dead, but the screw-on part didn't last. Here's the model if you want to improve on my start!