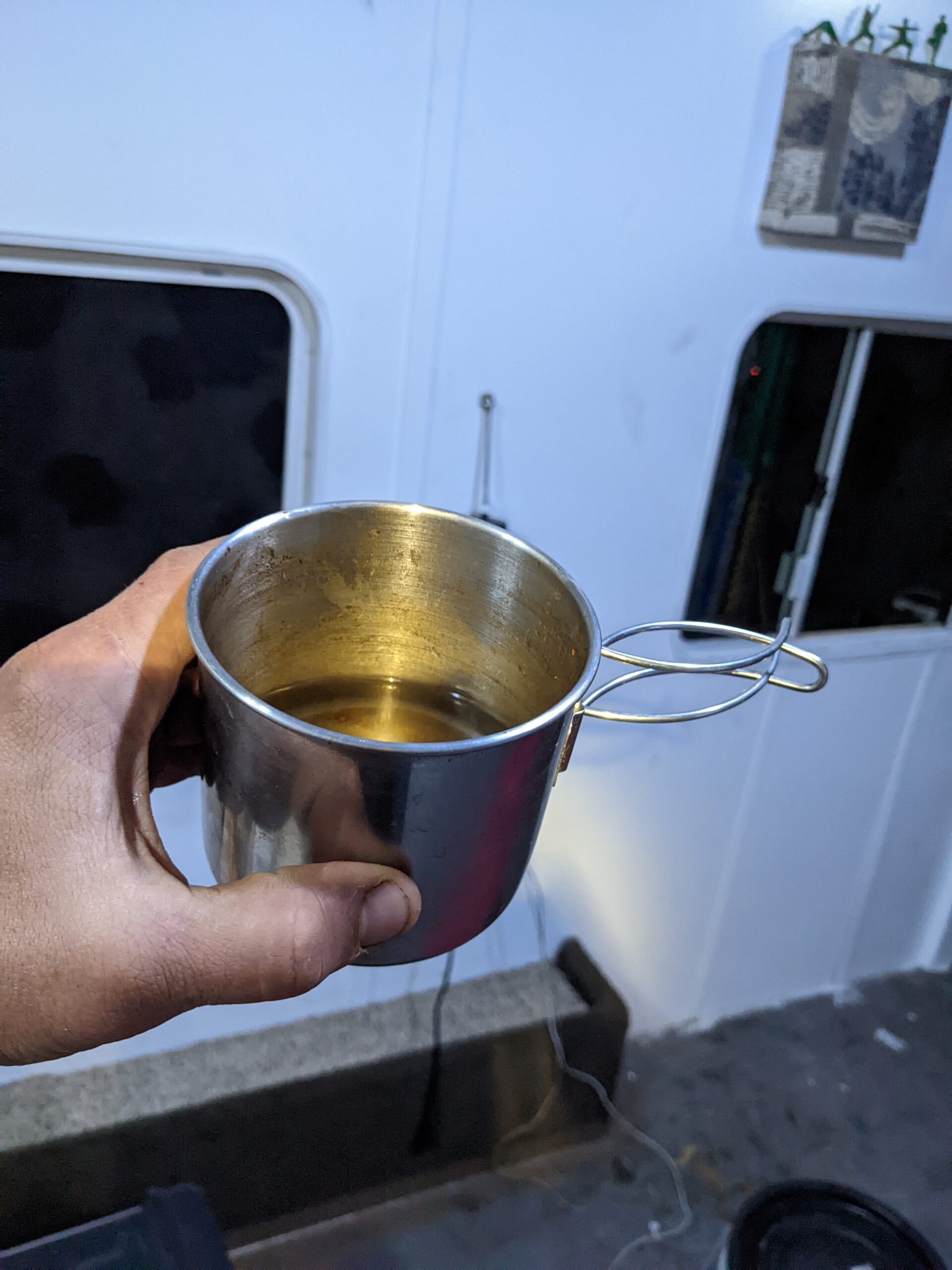 This is my first cup of water from solar-powered dehumidifier that I drank! The brown is from leftover morning coffee… I think. It tasted watery, vaguely coffee-like, and entirely non-lethal.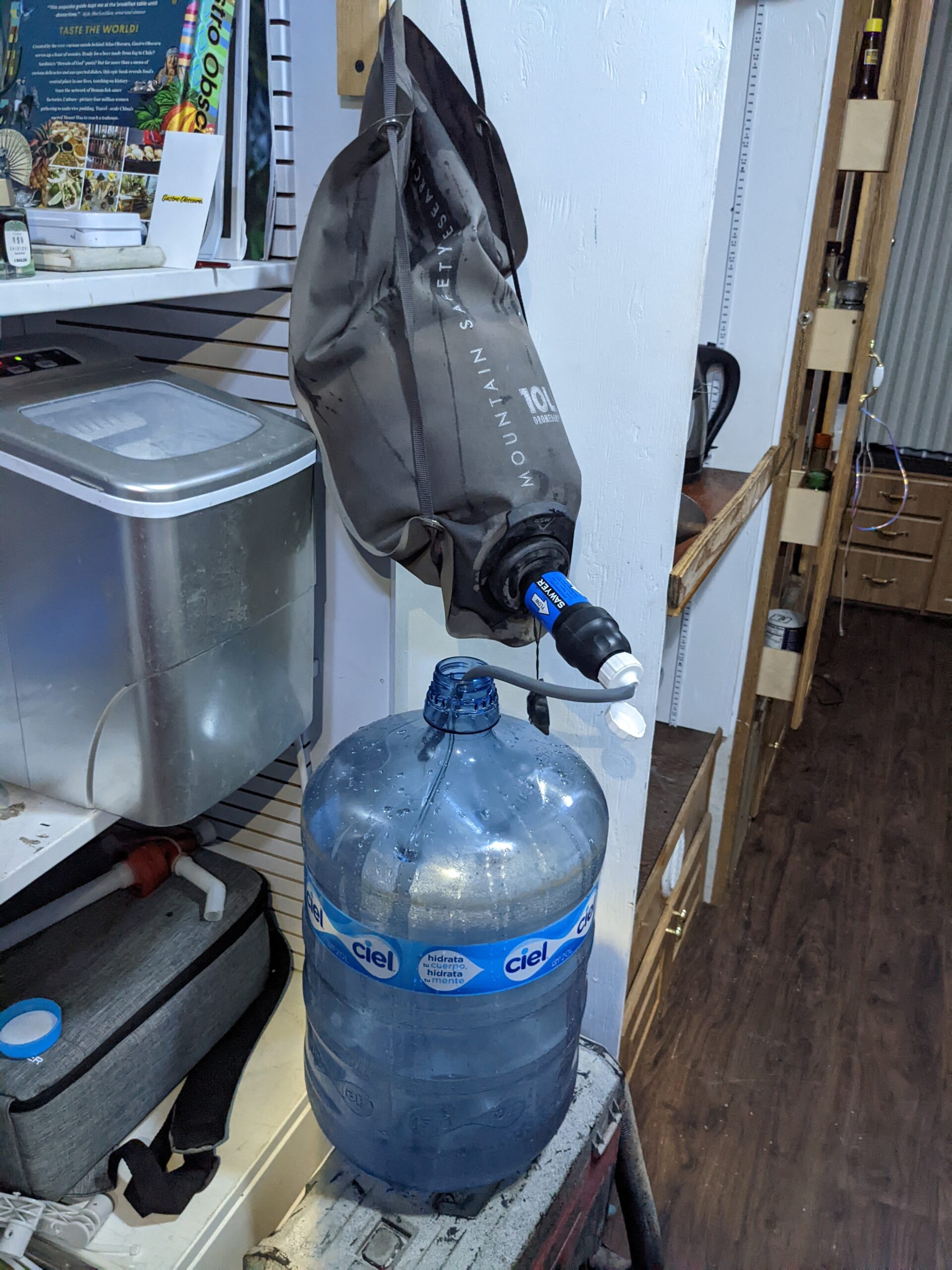 Here's my filter setup. A bit of googling convinces me my .1 micron is likely to get out any little bits of stuff from the air and maybe even lead that could have been leaching out of the dehumidifier's plumbing.
Here's Kate learning to kite. She gets so much power both her and the instructor almost catch air!